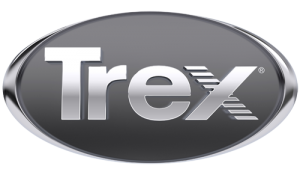 Quick Menu: Decking  Railing  Lighting  Rain Escape
Trex® offers a spectrum of fade-resistant colours features varying tones and wood-grain finishes to provide unmatched control over the design of your deck. From classic earth tones to premium tropical, Trex makes it easy to beautify your outdoor living space.
Hassle Free
No sanding, no staining, no painting – No kidding! The only major piece of maintenance your Trex Transcend, Enhance or Select deck requires is washing with soap and water!
Fade, Stain, Scratch and Mold Resistant
Mother Nature's worst is no match for Trex. Whether a nasty nor'easter or a scorching summer, Trex Transcend® maintains its vibrant colour and luxurious finish. Same goes for man-made disasters that can wreak havoc on other decks – wet planter pots, red-wine rings and dragged chaise lounges or no match for the Transcend fade, stain and mold resistant shell!
Shell Technology
Trex decks are wrapped in a high-performance shell that resists fade, stains, mold, mildew, in sects and natural weathering.
Warranty
Trex Enhance ®, Trex Select® and Trex Transcend® Decking are all backed by the industy-leading 25-Year Limited Residential Fade & Stain Warranty. Click here for Trex Warranty Information
Environmentally Friendly
Trex decking is made from 95% recycled materials, from reclaimed wood and sawdust to plastic packaging. Trex was built upon green principles and values, from innovative materials to sustainable processes. In fact, in all their years in the decking and railing business (more than 20 years), they haven't felled a single tree. Not one!
Trex Transcend®
Trex Transcend® Decking is the ultimate expression of forma and function with a tough-as-nails protective shell, unrivaled low maintenance and wood-grain beauty to match. Featuring rich, natured inspired colours, Trex Transcend is specifically designed to look ageless – even decades after it is installed. Trex Transcend® is designed with a natural-looking grain pattern and is available in two distinctive styles -premium tropical colours and rich classic earth tones.
Click here for more information on Trex Transcend
 
 
Trex Select®
Trex Select® decking is Trex simplified. With an easy design scheme, Trex Select® adds legendary luxury to your home more affordably than ever. Easygoing nature-inspired colours pair smartly with any home style.
Click here for more information on Trex Select Decking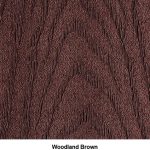 Trex Enhance®
Trex Enhance® is a low-maintenance composite that offers all the charm and none of the trouble of real wood. With its high-definition grain pattern and hidden fasteners, Enhance features a rich, sophisticated finish at a value that only adds to its appeal. Enhance decks mix and match with all Trex railing lines, check out trex.com for railing pairing suggestions.
Click here for more information on Trex Enhance Decking


Trex Transcend® Railing
Railing is the most visible parts of your outdoor living space. Why not treat it that way?
Trex has simplified the process of choosing a railing style by selecting specific "Railing Duos". Choose a design that fits your style – Coordinate It, Contrast It, or Change It Up – then simply use the ordering guide to get all the components necessary to achieve the desired look. Looking for even more options? Modular components in numerous styles, profiles and colours let you mix and match to achieve the desired look.
Check out trex.com/railing for more information on Trex Railing Duos and other railing options.
Trex Signature® Railing
Sleek and minimalist, Trex Signature® is specially crafted to complete your deck while emphasizing the view beyond it. Compatible with all Trex decking lines, design options include three colours: Charcoal Black, Bronze and Classic white; and two baluster profiles: Square and Round.
Click here for more information on Trex Signature Railing
Trex Outdoor Lighting
Trex Outdoor Lighting® offers a combination of decking and landscape lighting. Trex Outdoor Lighting® utilizes energy-efficient Cree® LEDs to provide long-lasting illumination. Trex LightHub® connection system makes set-up a snap for DIYers.  Total lighting control is available via timer and optional dimmer, while using 75% less energy than traditional incandescent lighting.
Click here for more information Trex Outdoor Lighting
Trex® RainEscape®
Trex® RainEscape® under-deck drainage system keeps rain, spills and snow melt from dripping through the decking boards above, creating a dry room below the deck. Trex® RainEscape® system of troughs, downspouts and tape combine to provide an invisible channeling system enables worry-free outfitting of entertainment systems, speakers and lighting.   Click here for more information on Trex RainEscape®