HydroGap

®

Drainable Housewrap
HydroGap Drainable Housewrap is the best performing drainable housewrap on the market. This product effectively eliminates excess moisture, thereby preventing the damaging effectes of mold and rot. It's patent-pending one millimeter spacers allow at least 100x more bulk water to drain from a wall versus standard housewraps and drains water 2x faster than any other drainable housewrap on the market.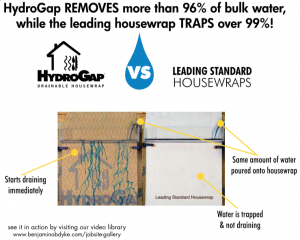 Cedar Breather®
Cedar Breather is the solution for preserving the beauty and life of wood roofing. As a fire-resistant underlayment for wood shingles and shakes, Cedar Breather provides a space for continuous airflow between the solid roof deck and shingles or shakes.

Slicker Classic®
Slicker Classic is the original rolled rainscreen. The unique, vertically channelled, three-dimensional matrix of Slicker provides a continuous space for drainage and drying. eliminating the threat of trapped moisture. Add a layer of protection from moisture to extend the life and beauty of wood roof and wall products. Slicker Classic protects the wall assembly from the effects of mold and rot by allowing moisture to escape quickly before it damages the sidewall materials. Slicker Classic is available in 6mm and 10mm thickness.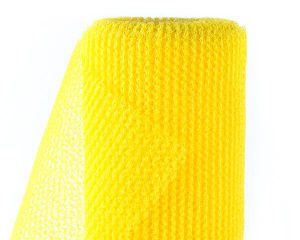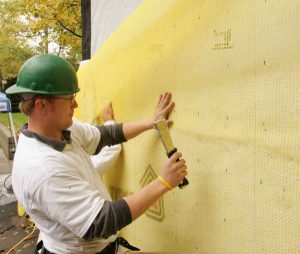 InvisiW

rap UV
InvisiWrap UV is specially designed for use with architectural designs that incorporate "open joint claddings". The product features a high performance black polyester nonwoven with a proprietary coating. The black colour of the wrap enhances the aesthetic appeal to open joint architecture. When used in conjunction with a rainscreen it provides superior bulk water drainage, exceptional vapour permeability and durability.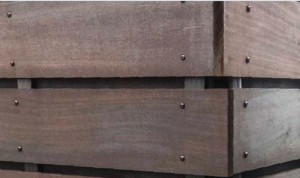 For more information visit benjaminobdyke.com